"EMMROD® gets rugged with the sport of fly fishing." The all new Stream Master® is Emmrod's® answer to the indestructible fly rod question. With its consistent 40-50 ft. casting zone combined with light weight, stainless steel construction, the Stream Master® can handle any situation for any duration you can throw at it.
The Stream Master® will never break. You will not snap your tip with this packable Fly Rod.
All we recommend is your favorite fly, a weight forward line and the harshest, most unforgiving fishin' hole you can find.
"Enough talk! Let's go fishing!"
The Stream Master®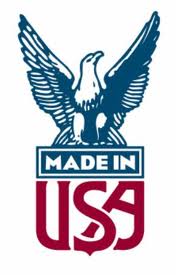 The extent of my fly fishing is done from a jon boat or canoe pitching small popper flies towards the bank for bream, crappie, etc. Distance is not an issue under the circumstances here in the east. The Emmrod works like a charm without the usual problems of the full length fly rod. Under these circumstances the Emmrod is ideal.

Great for casting in small streams with brush or from a kayak. Takes a little practice to cast with this rod, but it is fun.

Took this fly rod off sure hunting whiting and had a ball. The rod doesnt work with Alvey reels as the line snags but with standard baitcasters and eggbeaters it was unstopable. The rod feel is awesome you feel every bite live and sensitive and it is so much fun when big fish hit. Only drawback would be landing things over 5 kg where we struggled to get enough leverage, an extension handle may help but overall a great rod and a lot of compact fun.

Construction is adequate but the pole is a poor fly rod. Poorly engineered. It actually works better as a standard spin casting rod.

This is an extremely fun rod to fish with. The small size makes it very simple to carry when backpacking or casting in tight spots. Granted, casting does take some practice and careful technique. HOWEVER, this rod is built to take abuse and can handle any fish that is thrown at it; so not only is it a blast to fish for panfish, trout, and bass, but it is also well equipped to fight the toughest carp and salmon.